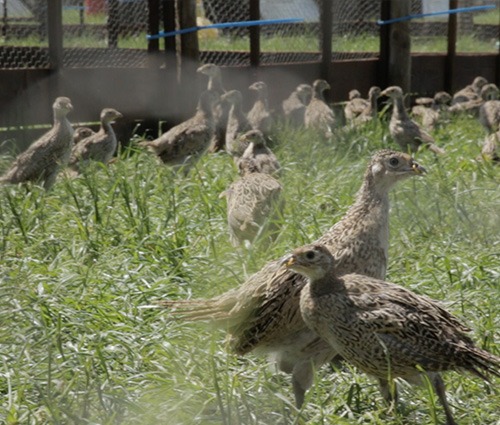 Game Hatchery
Chris Hodgson originally founded the business as a hobby to produce a few pheasants for himself. Later in 1994, Ashley Game Farm Ltd was born and has rapidly expanded year on year from previous successes and word of mouth between estates and other game farms as far north as Scotland and other areas of the UK and Europe.
The business is still expanding and as a result of this has incorporated our company and we now have two hatcheries. Still with Chris firmly at the helm, although there are now many other key staff of loyal hardworking people, as well as many seasonal summer staff. Our hatcheries alone produces 1.5 million head of pheasant and partridge through the season with a continuous cycle of production 12 months of the year. The two hatcheries now have a combined egg setting capacity of 340,000.
Hatchery Equipment For Sale
Follow the link below to view our hatchery equipment for sale. We sell Egg Setting Trays suitable for most game incubators. The tray holds 185 eggs of any size, large or small.
Ask us about discounts offered for large quantities purchased.
Latest News
---
2018 saw the purchase of all hatching and rearing equipment from Mark Coleman at Tarrington in Hereford. Ashley Game Farm Ltd has taken over the whole site operation and after a difficult year in 2018 are all set to improve our production in 2019 and better serve areas north and east of Bristol.
The hatchery at Hereford produce excellent quality chicks from its modern facility using all single stage setters, we are able to produce the Polish R/N (Bazanty) pheasant poult in Hereford and all other types at our main site here in Devon. Mark Coleman continues to manage the site at Tarrington for the foreseeable future.
We continue as before - not always the cheapest, but certainly always the best!
Egg Setting Trays
Our pheasant egg setting trays are hugely popular, making setting of pheasant eggs far easier and quicker. Easy to clean all plastic trays, an absolute must if you are contemplating automatic transfer of eggs and candling.
We have sold over 25,000 pheasant egg setting trays since production began in 2016, please take a look at our testimonials. Setting trays are now available in white, blue and in our original colour of red.
Game Breeders
As game breeders, we have progressed from strength to strength every year because our entirely grass-reared production guarantees performance.
An order with Ashley Game Farm Ltd will guarantee you:
2% extra on chick order within hours of hatching
A reasonable amount up to 1% extra on poult orders
Poults with a known medical history (available on request)
Fully hardened stock reared at 180 metres in the West Country
Planned release programme prior to delivery
Full post-release support from St David's Veterinary and Ashley Game Farm Ltd
Home produced birds from a known source
At Ashley Game Farm Ltd we always have the capacity to supply large orders and have a backup to fulfil orders. For peace of mind, we offer our customers an excellent friendly service with a no quibble guarantee.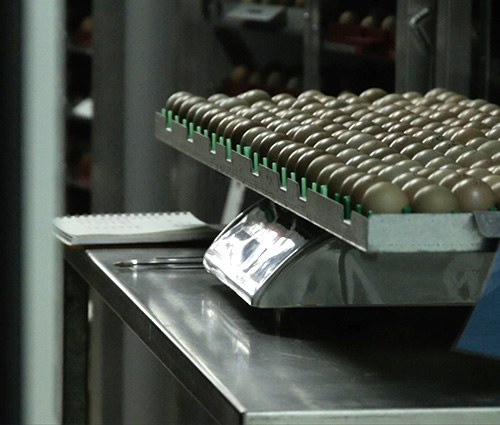 Contact Us
Being a successful game farm, you will find our birds and our services are second to none. To place an order with us, simply call the number below. Alternatively, you can send us an email by completing the contact form and we will get back in contact with you as soon as we can.
Ashley Game Farm Ltd
Ashley House
Wembworthy
Chulmleigh
Devon
EX18 7RH